Jetset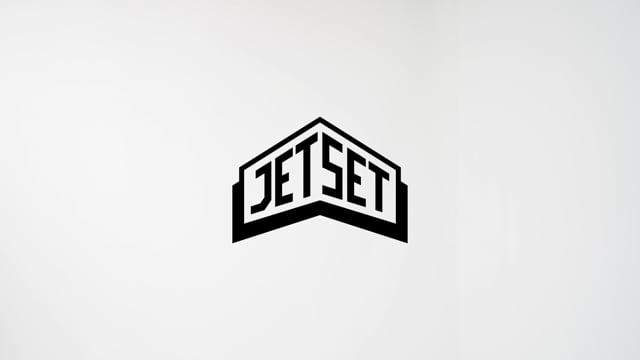 Collections
Men's/Women's RTW, Women's RTW, Men's RTW
Men's/Women's Accessories : Bags, Scarves, Caps
Men's Accessories : Bags, Scarves, Caps
Women's Accessories : Bags, Scarves, Caps

WHERE WE COME FROM

JETSET was founded in 1969 in the Swiss Alpine resort of St. Moritz. From its very inception, JETSET has prided itself on the creation of luxury skiwear, continually setting new standards within this segment.
JETSET became widely known for its luxury, high-performance apparel coupled with a passion for provocative and progressive designs. These core principles define the JETSET spirit - a feeling of style consciousness for all seasons, transitioning effortlessly from the ski resort to the street. Having long been the brand of choice for those wanting to stand out both on and off the slope, JETSET continues to inspire new generations of forward-thinkers to this day.
JETSET has always stood for authenticity in the development of luxury fashion, working to the highest of standards and technical demands. The ability to combine high-end functionality and contemporary fashion has been advanced with a unique and direct contact to the market. This has been the key to JETSET's ongoing success in producing luxury sportswear for conscientious consumers. At home throughout the world. Yet inspired by its heritage, the brand is as globally relevant as it is distinctive. Driven by the desire to push its own highest of standards, JETSET is and always will be open-minded, independent, adventurous and confident in setting new trends. JETSET's expertise in working with extraordinary and technically advanced materials is matched by their innovative approach to prints, embroidery and colors. Craftsmanship and originality are hallmarks of the brand, appealing to their self-aware audience as much as the trademark tighter fits and subtle sexiness of JETSET sportswear. JETSET has long established itself as the forerunner of the luxury sportswear segment for both women and men, and it should surprise no one that they pioneered the evolution from sports to streetwear. JETSET became synonymous with iconic streetwear trends throughout the 90s and this ability to blend high performance sportswear with contemporary fashion endures to this day. Be it Spring/Summer or Fall/Winter, a JETSET collection never fails to turn heads and the brand enjoys long-standing relationships with leading international retailers, as well as online marketplaces.

MISSION STATEMENT

Proud of and inspired by their roots in the Swiss Alps, JETSET is driven by the desire to be there at the birth of new trends. JETSET leads the luxury sportswear segment, reimagining and redefining contemporary style with a unique appreciation of heritage and zeitgeist. Honest and direct in their communication, JETSET will always cherish a close relationship with both their partners and their audience of active, confident and conscientious consumers.

Showrooms & Contacts
Designer

Designer

Designers Team
Management

Ceo

Philippe Gaydoul
Showrooms
Function
Contacts



Sales Department

Head Of Sales And Design Coordination

Stephanie Marchetti

P : +39 335 54 55 442

seniorsales@jetset.ch



Sales Department

Global Sales Manager

Christina Adam

P : +49 (0) 151 40 00 08 63

globalsales@jetset.ch



Marketing

Chief Marketing Officer

Evelyn Giger

P : +41 44 200 04 94

evelyn.giger@jetset.ch



Sales Department

International Wholesale Manager

Benjamin Schuler

P : +49 (0) 151 61 49 91 67

benjamin.schuler@jetset.ch
Sales campaign
Sales campaign FW24/25
from Wed. January 10 2024
to Thursday February 29 2024


Showroom Jetset
Via Tortona 31
20144 Milan


---


+ MUNICH
– January 22 - 26, 2024
Jet Set Showroom
Wagnerstrasse 3 - 80802
Benjamin Schuler email
Mobile: + 49 (0) 151 614 99 167

Stephanie Marchetti
P : +39 335 54 55 442
Christina Adam
P : +49 (0) 151 40 00 08 63
Facebook Instagram
Women's RTW, Men's RTW
Men's Accessories : Scarves, Caps, Others
Women's Accessories : Scarves, Caps, Others
Selection of Multilabel Boutiques
---