K. Jacques St. Tropez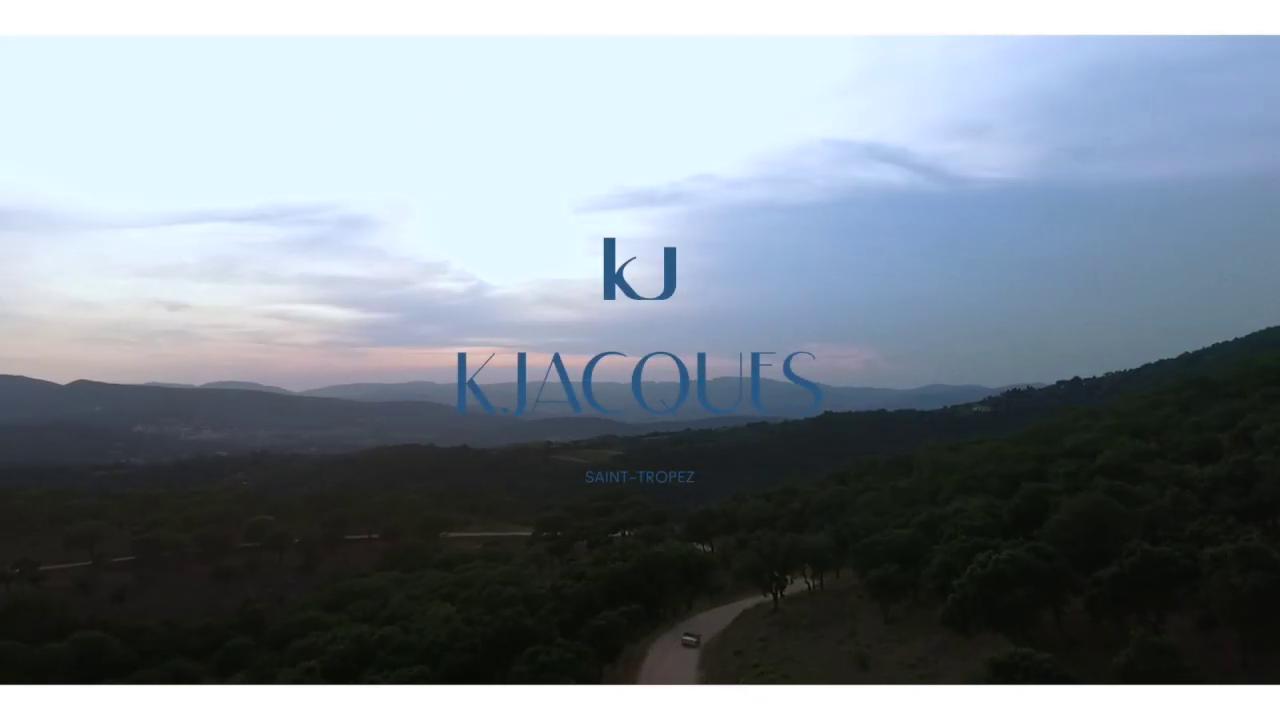 Collections

Men's/Women's Accessories : Shoes
Jacques Keklikian and his wife Elise, Armenian refugees, opened a small workshop in 1933 at 33 rue Allard in St. Tropez. Jacques, a gifted craftsman, began manufacturing strappy leather sandals while Elise enhanced her husband's creativity with her own knowledge of couture.


Jacques would trace the outlines of the feet of friends and neighbors on pieces of cardboard and later that night cut out the leather shoe soles; the starting point in the assembly of the highly acclaimed Tropezienne sandals.
Jacques was a kind and generous man bursting with vitality, who quickly befriended the people frequenting his workshop. Using clean lines, he created a style that was bold and chic. His sandals were already adorning the feet of artists, painters, writers, French filmmakers and tourists: the likes of Brigitte Bardot, Jean Reno, Françoise Giroud, Joan Collins, Cocteau, Picasso, Colette, Paul Géraldy, Oliver Hardy and many others, who flocked to St. Tropez every summer.

Jacques wished to link his name inextricably with his creation, representing his pride in the product. In order to evoke a name that would become etched on the minds of his customers he decided to reverse the order of his name eventually settling on the now world-renowned label of K. JACQUES. The family soon grew, first with the birth of daughter Liliane and then sons, Georges and Bernard, who have infused their own expertise and modern flair into the company.

Elise and Liliane welcomed the customers in the shop. They imaginatively and mindfully named each of the new designs ensuring their immortality in the pages of the K. Jacques catalog. Names such as: Homère, Picon, Epicure, Gandhi, Bikini and many more. Georges, under his father's tutelage, soon developed his own unique creative style, while Bernard became involved in the management and expansion of the company.K. Jacques is more than just a name; the brand symbolizes luxury, fashion, elegance, comfort and innovation brought to life by the Keklikian family.Our stores are located at 39 rue Allard, 28 rue Seillon, while our workshop was located at "Lou Niou" Villa (meaning "the nest" in the Provençal dialect). Since 2009 our workshop and offices have moved to Route des Plages. Rather than diminishing established locations, a new address expands the presence and expertise of K. Jacques in St. Tropez.

Jacques passed away in 1989 followed by Elise in 1997; leaving the country that had welcomed them with open arms and the now legendary town of St. Tropez a great cultural and artisanal heritage. The fashion house of K. Jacques is currently led by their children, who together with the new generation of grandchildren, extended family and new talent have consolidated and disseminated K. Jacques' dazzling reputation based on a tradition of quality, longevity, refinement, audacity, ethics and creativity.
Showrooms & Contacts
Designer

Designer

Georges Keklikian
Showrooms
Function
Contacts
K.Jacques sarl
64 avenue Bernard Blua
83990 St. Tropez, France


Marketing

Assistante Marketing & Communication

Delphine Keklikian

P : +33 (0)6 15 52 61 05

delphine@kjacques.fr
Multi-label Showrooms
Sales territories
Contacts
Showrooms
Marziano Bello
via Giacomo Watt 37
20143 Milan, Italy


Worldwide Excl. Canada Hong Kong United States

Showrooms
CD Network
475 10th Ave - Betw. 36th and 37th St
NY 10018 New York, United States


Canada Hong Kong United States

Carol Freinberg

carol@cdnetworkny.com
Boutiques
Boutiques
K. Jacques St. Tropez
28 rue Seillon
83990 Saint Tropez, France
---
Selection of Multilabel Boutiques
Videos
---
RESERVED AREA
Showroom Online Access
---
Sign In