Pomandère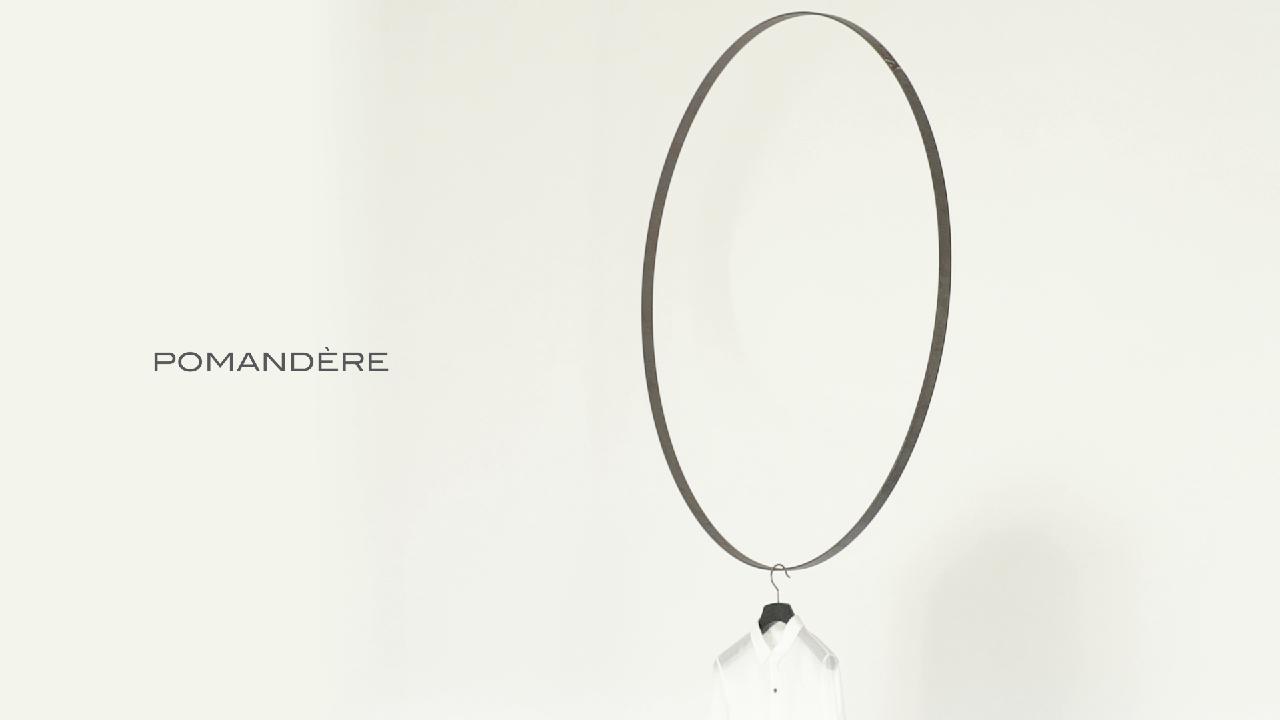 Pomandère is a pleasure to wear every time, like a delicate fragrance on the skin. Timeless,yet never the same, changing in accordance with the season and the skin: softwithout being showy, unfussy without being banal. A total look that's never overbearing, gradually shaped item by item, accessory by accessory around different characters, different ways to be womanly.
With the accent on independence and individuality. Letting inspiration run free: looks belong to the women who wear them every day. Pomandère is never over the top, offering discreetly sophisticated, unmistakably understated looks that flow beautifully.At the heart of the looks is a new take on men's shirts, complemented and enhanced by outerwear and details such as belts and necklaces. Colours blend smoothly and subtly, with soft shades and lines bringing a feminine touch toslightly androgynous shapes and volumes. Details and washes shape a romantic,nostalgic style with a contemporary twist, for a delightfully comfortable look.Exclusive, natural fabrics are painstakingly styled into distinctive,eye-catching models with a wealth of exquisite detail. Beautiful, feather-light items crafted with care, just like the little linen bags filled with driedflowers and citrus peel traditionally used to naturally scent wardrobes: the pomandères.
Showrooms & Contacts
Designer

Designer

Carlo Zanuso
Showrooms
Function
Contacts

Via Tortona, 14
20144 Milan, Italy


Sales Department

Sales Contact

Sales Department

P : +39 02 36 50 57 92

sales_milano@pomandere.com
Carlo Zanuso
Designer

Carlo Zanuso.The family shirt-making business: art, skilful hands,a familiarity with fabrics, paper and models all around. Inside, a sense oftaste; the senses trained to recognise trends and styles.
A talent for takingthem on board and transforming them, giving them a personal twist andrelaunching them. Carlo Zanuso's adventure in the world of fashion is norecent, no risky endeavour. Behind it lies a potent, effective mix ofqualities, abilities, personal culture and history. A meticulous, methodicalapproach: Carlo designs the models himself, and the final touches, added at thevery last minute, are his own. Tenacity: this is what it took to found a newbrand in 2008, and what has nurtured it until today.
Sales campaign
Dates and locations
Collections
Sales Contacts
Dates and locations
Milan Spring Summer 23


Wed. October 26 2022

Collections

Pomandère

Showroom Pomandère

via Tortona 14 Milan , Italy




T–Teresa La Fosca Public Relations & Press Office



Sales contacts

Teresa La Fosca

press@teresalafosca.com M: +39 349 66 79 909 P : +39 02 36 72 36 07
Selection of Multilabel Boutiques
Multilabel Store
Twiggy's
Notarisstraat 3, 9000
Gent, Belgium
---
E commerce
Multilabel Store
French Trotters
116, rue Vieille du Temple
75003 Paris, France
---
E commerce
Multilabel Store
Merci
111 Boulevard Beaumarchais
75003 Paris, France
---
E commerce
Multilabel Store
Journal Standard
4-1-7 Shinjuku, Shinjuku-ku
160-0022 Tokyo, Japan
---
E commerce
Multilabel Store
Zola Manola
Mariaplaats, 2
3551 LH Utrecht, The Netherlands
---
E commerce
Videos
---