Vìen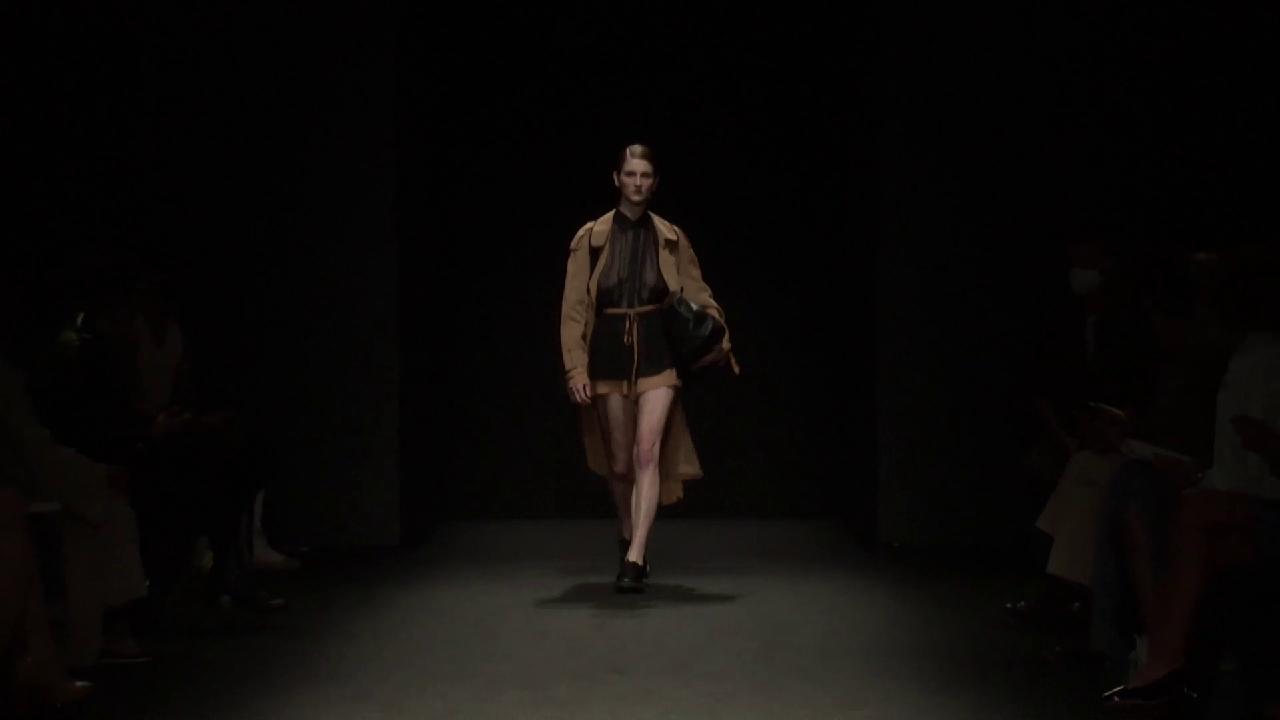 A new way, a new world.
A critical and analytical eye embracing youth counterculture and the contemporary music scene to express a style thatis totally personal.
One woman five stories, narrated by items from a menswear wardrobe with a female twist.

Outerwear redeeming centrality in the silhouette. The oversized trench. The poplin shirt. The cropped pant. Theasymmetrical skirt.
A fondness for rare and refined fabrics. Dry wool, angora, Japanese denim, gabardine, soft gauze. Flowing lines andgeometries chasing each other in a loose fit VS boxy shapes, swinging between light-bodied and dense fabrics.
A rarefied soul in a street style mindset: a baseball cap, a logo t-shirt, a sweatshirt by day.
Structured dresses, wool petals overlapping and a thousand layers of crinoline mounted on strapless, striking at night.Black and white, beige and electric blue, grey and icy white. Hint of red tartan.
Vìen is the upshot of the multidisciplinary creative project implemented by Vincenzo Palazzo: Puglia-born, Milan-trainedand with a Japanese outlook. The new wave of creativity.
Vìen lays down the bases for a new wardrobe. It opens up the debate on the frenetic succession
of collections. A new way of conceiving and developing one's own fashion project. Detail and construction like in acontemporary atelier.
A way of thinking, mindful of the sense of femininity. Sensuality coming from an attitude.
A schizophrenic idea of male and female.
Covering and uncovering. Mixing genres and items. The individual character becomes a key prerequisite of style.

Sales campaign
Sales campaign SS23
from Friday June 17 2022
to Monday October 24 2022


Aretè Showroom
via Seneca 4
20135 Milan


---


Womenswear Collections
Sept. 20 to Oct. 24, 2022

Sales Department
P : +39 02 55 19 64 47
Instagram
Selection of Multilabel Boutiques
Videos
---
RESERVED AREA
Showroom Online Access
---
Sign In