Progetto Milano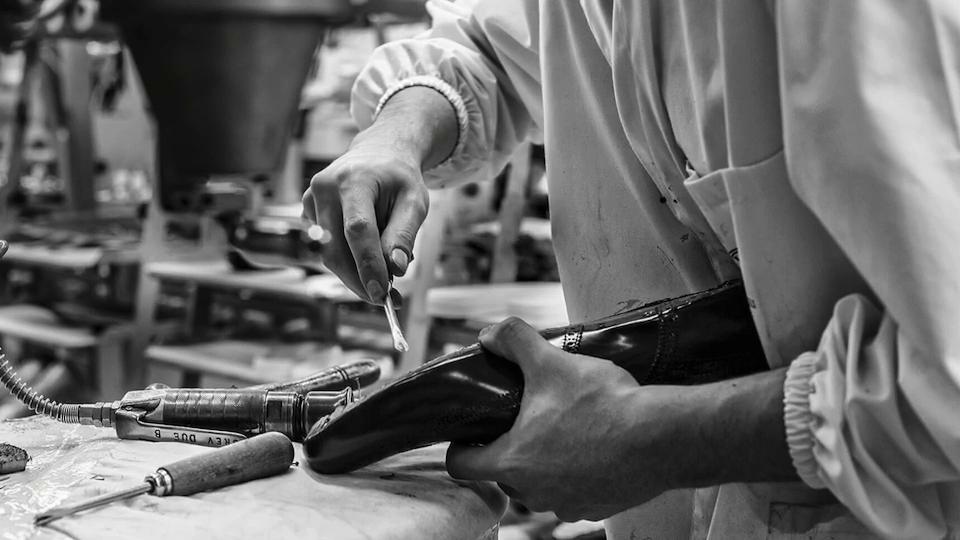 Progetto, a commercial company for the distribution, promotion and communication of luxury shoes and accessories, was founded in Padua in the early nineties by Paolo Smagliato and two other colleagues. Professionals in the footwear sector who decide to make use of their respective skills and create a new concept of team. From the very beginning, Progetto, which then became Progetto Milano showroom, aims to offer, in addition to a solid sales structure and organization according to geographical areas and brands, a constant search for stylistic trends, aimed at interpreting fashion trends around the world in a combination of professionalism and creativity.
And it was in the city of Milan, which had become the capital of fashion over the years, that in 1996 Progetto decided tomake new investments, creating a new concept of show room; in fact, the Progetto team is always on the move to analyse and visit different markets, translating into optimal strategies the impulses deriving from a deep knowledge of the product, in relation to contacts with the most important international customers and department stores.

Sales campaign
Sales campaign SS23
from Tuesday June 21 2022
to Friday July 22 2022


via Archimede 6
20121 Milan

Paolo Smagliato

Instagram
Brands: Fiorentini+Baker, Mara Bini, Plus, Deimille, Antenora, Bervicato.

Collections
M's/W's accessories
Sales Areas
Women's Accessories
Sales Areas
Angelo Bervicato (Shoes)
America, Asia, Canada, Central America, Europe, Far East, New Zealand, North America, North Europe, Scandinavia, Switzerland, United Kingdom, United States
Antenora
Worldwide
Deimille (Shoes)
Worldwide
Mara Bini (Shoes)
Worldwide excl. : Italy Center, South Italy, Triveneto (IT)
Selection of Multilabel Boutiques
Store
38threp
Laugavegur 49
101 Reykjavík
Iceland
---
Brand
Brands in Store:
Fiorentini + Baker, Deimille,
Store
Aimée
plaza de las Salesas 9
28004 Madrid
Spain
---
Brand
Brands in Store:
Mara Bini, Fiorentini + Baker,
Store
Babylon Bus
viale Piave 25
59100 Prato
Italy
---
Brand
Brands in Store:
Fiorentini + Baker,
Store
Balù
contrada Maggiore 15
6612 Ascona
Switzerland
---
Brand
Brands in Store:
Fiorentini + Baker,
Store
Bosco dei Ciliegi
Red Square 5
Moscow
Russia
---
Brand
Brands in Store:
Deimille, Mara Bini,
Store
Breuninger
Marktstr. 1-3
70173 Stuttgart
Germany
---
Brand
Brands in Store:
Fiorentini + Baker,
Store
Bruno & Joel
Store Strandstræde 9
1255 Copenhagen
Denmark
---
Brand
Brands in Store:
Fiorentini + Baker, Mara Bini,
Store
Burresi
Wilhelmstrasse 36
65183 Wiesbaden
Germany
---
Brand
Brands in Store:
Fiorentini + Baker, Mara Bini,
Store
Closed
Poststraße 37
20354 Hamburg
Germany
---
Brand
Brands in Store:
Fiorentini + Baker,
Store
Garrice
30 rue de Rivoli / 26 rue Saint Antoine / 40 boulevard de Charonne
Paris
France
---
Brand
Brands in Store:
Fiorentini + Baker, Mara Bini,
Store
---
Brand
Brands in Store:
Fiorentini + Baker,
Store
Gravitypope
1126 - 17th avenue sw
ab T2T 0B4 Calgary
Canada
---
Brand
Brands in Store:
Mara Bini,
Store
Gravitypope
1010 queen street west
on M6J 1H6 Toronto
Canada
---
Brand
Brands in Store:
Angelo Bervicato,
Store
Gravitypope
2205 west 4th avenue
bc V6K 1N9 Vancouver
Canada
---
Brand
Brands in Store:
Mara Bini,
Store
Gravitypope
1126 - 17th avenue sw
ab T2T 0B4 Calgary
Canada
---
Brand
Brands in Store:
Angelo Bervicato,
Store
Gravitypope
#2 10442 - 82 avenue
ab T6E 2A2 Edmonton
Canada
---
Brand
Brands in Store:
Fiorentini + Baker,
Store
Gravitypope
1010 queen street west
on M6J 1H6 Toronto
Canada
---
Brand
Brands in Store:
Fiorentini + Baker,
Store
Gravitypope
2205 west 4th avenue
bc V6K 1N9 Vancouver
Canada
---
Brand
Brands in Store:
Fiorentini + Baker,
Store
Gravitypope
1126 - 17th avenue sw
ab T2T 0B4 Calgary
Canada
---
Brand
Brands in Store:
Fiorentini + Baker,
Store
Gravitypope
#2 10442 - 82 avenue
ab T6E 2A2 Edmonton
Canada
---
Brand
Brands in Store:
Mara Bini, Angelo Bervicato,
Store
Gravitypope
1010 queen street west
on M6J 1H6 Toronto
Canada
---
Brand
Brands in Store:
Mara Bini,
Store
Gravitypope
2205 west 4th avenue
bc V6K 1N9 Vancouver
Canada
---
Brand
Brands in Store:
Angelo Bervicato,
Store
Harmony
1-3-2 Hashiba, Taito-Ku
Tokyo
Japan
---
Brand
Brands in Store:
Angelo Bervicato, Mara Bini,
Store
Head Start
126 S 17th St
Philadelphia
United States
---
Brand
Brands in Store:
Mara Bini, Fiorentini + Baker,
Store
Jacques Loup
21 rue d'Antibes
06400 Cannes
France
---
Brand
Brands in Store:
Mara Bini, Deimille,
Store
La Rinascente
piazza Duomo 12
20121 Milan
Italy
---
Brand
Brands in Store:
Mara Bini,
Store
La Rinascente
via Dei Due Macelli 23
00187 Roma
Italy
---
Brand
Brands in Store:
Mara Bini, Fiorentini + Baker,
Store
La Rinascente
piazza Duomo 12
20121 Milan
Italy
---
Brand
Brands in Store:
Fiorentini + Baker,
Store
Le Follie
via Pascoli 36 (Affi)
37010 Verona
Italy
---
Brand
Brands in Store:
Mara Bini, Fiorentini + Baker,
Store
Luuks
Jacob Obrechtstraat 12
1071 KL Amsterdam
The Netherlands
---
Brand
Brands in Store:
Mara Bini,
Store
Madison
9630 Brighton Way
90210 Beverly Hills
United States
---
Brand
Brands in Store:
Mara Bini,
Store
Murizari
U Prašné brány 3
110 00 Praga
Czech Republic
---
Brand
Brands in Store:
Fiorentini + Baker, Mara Bini, Angelo Bervicato,
Store
Principe
via Goethe 1
39100 Bolzano
Italy
---
Brand
Brands in Store:
Mara Bini, Fiorentini + Baker,
Store
Riccardo Cartillone
Savignyplatz 4 / Savignyplatz 5 / Rosenthalerstr. 24
Berlin
Germany
---
Brand
Brands in Store:
Mara Bini, Fiorentini + Baker,
Store
Scarpa
2114 Barracks Rd
VA 22903 Charlottesville
United States
---
Brand
Brands in Store:
Fiorentini + Baker,
Store
Scarpa
15 Teed Street, Newmarket
1023 Auckland
New Zealand
---
Brand
Brands in Store:
Angelo Bervicato,
Store
Scarpa
2114 Barracks Rd
VA 22903 Charlottesville
United States
---
Brand
Brands in Store:
Mara Bini,
Store
Scarpa
15 Teed Street, Newmarket
1023 Auckland
New Zealand
---
Brand
Brands in Store:
Mara Bini,
Store
Schuhkult
Christoffelgasse 7
3011 Bern
Switzerland
---
Brand
Brands in Store:
Fiorentini + Baker, Mara Bini,
Store
Tretter
Neuhauser Str. 1°
80331 Munich
Germany
---
Brand
Brands in Store:
Fiorentini + Baker,
Store
Victoire
28 Arcades du Mont Blanc
74120 Megeve
France
---
Brand
Brands in Store:
Mara Bini,
Store
Victoire
6 rue Bartholomé Masurel
59800 Lille
France
---
Brand
Brands in Store:
Mara Bini,
Store
Victoire
12 place Des Victoires
75002 Paris
France
---
Brand
Brands in Store:
Mara Bini,
Store
Victoire
piazza Martiri dell'Olivetta 52
Portofino (GE)
Italy
---
Brand
Brands in Store:
Mara Bini,
Store
Vietti
via Postcastello 11
21013 Gallarate (VA)
Italy
---
Brand
Brands in Store:
Mara Bini,
Store
Vietti
rue du Prado 10
3963 Crans Montana
Switzerland
---
Brand
Brands in Store:
Mara Bini,
Store
Vietti
piazza Camillo Benso Conte di Cavour 5
28845 Domodossola
Italy
---
Brand
Brands in Store:
Mara Bini,
Store
Vietti
corso repubblica 46
28041 Arona (NO)
Italy
---
Brand
Brands in Store:
Mara Bini,
Videos
---
Recommended
Restaurants by
Progetto Milano
RESERVED AREA
Showroom Online Access
---
Sign In