'FORMGIVING — an architectural future history from BIG bang to singularity'
Ingels explains that the danish word 'formgivning' literally means to give something a form that does not yet have a form (...) in other words: to shape the future. and more specifically: to shape the world we want to live in — in the future.'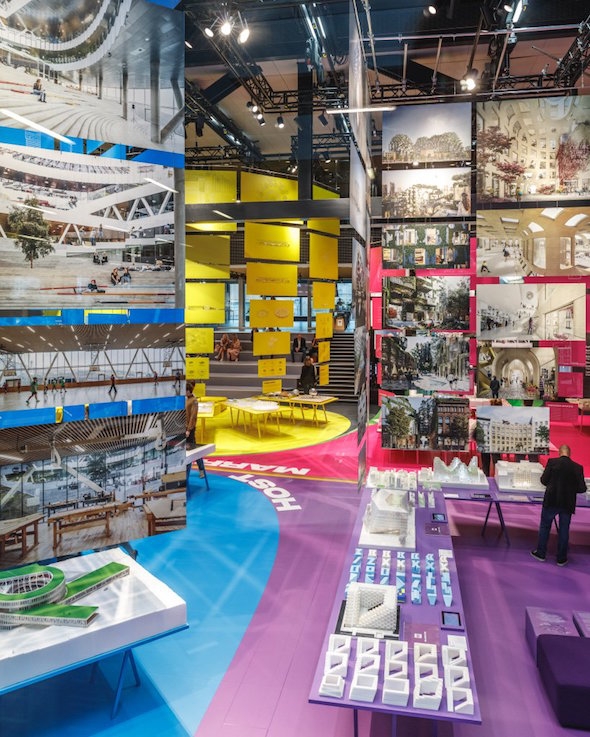 Bjarke Ingels' agency, Big, has emerged in a few years with some spectacular projects such as one of the new World Trade Center's towers, Google headquarters which he did with Thomas Heatherwick, the controversial urban planning project of EuropaCity, in Gonesse, and more...

His exhibition is on view at the danish architecture center until January 5, 2020. Visitors experience an immense spatial timeline that starts with the big bang, 14 billion years ago. This exhibit illustrates how formgiving has played a key role in our evolution and how it continues to do so. Visitors are invited to step into the 'golden gallery', where a huge pool of LEGO bricks is surrounded by 25 BIG buildings in LEGO designed by Ingels.

'Every time we design a project, as formgivers we can give the future a gift — giving the world something it otherwise wouldn't have and hasn't asked for,' Ingels continues. 'by giving the future a gift every time we break ground on a new project, we come one step closer to the world of our dreams: a pragmatic utopia.'

Ingels even shows us how we could live on Mars...