"I want to be myself. I am not interested in what is or is not fashionable, I am not a fashionista, I want to have my own style... I like color, I like classic pieces with a touch, I love jewels. My style is difficult to describe in words. What matters is to feel yourself." These are the words of Franca Sozzani to describe herself and her personal style, beyond fashion.

Fondazione Sozzani, established in 2016 in Milan by Carla Sozzani and dedicated to the promotion of culture through photography, fashion, the fine arts, and applied arts, hosts from Sept. 15 until Oct. 30, 2022 an exhibition including a selection of outfits and accessories from the Vogue Italia Editor in Chief's personal couture archive. Some outfits used to wear by Franca Sozzani are on sale. From Azzedine Alaïa, Prada, Yves Saint Laurent, Gucci, Valentino, Miu Miu, Alberta Ferretti to accessories by Fendi, Louis Vuitton and shoes by Manolo Blahnik, the exhibition also includes vintage pieces Franca Sozzani collected as she loved to browse flea markets and vintage stores to find unique pieces. "The beauty of vintage is to be able to mix the old with the new, pieces from the past and the newest designers, and shake them together, creating a style that is nobody else's," observed Franca Sozzani.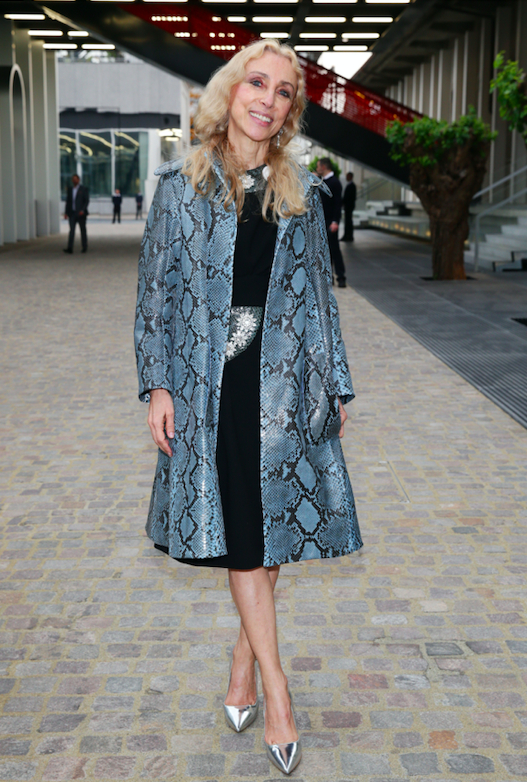 Franca Sozzani wearing Miu Miu FW2015 runway at opening Fondazione Prada in May 2015

Each item is accompanied by a certificate of authenticity from the Franca Fund. To further encourage the digitized circular fashion ecosystem, and thanks to the partnership with the leading Web3 phygital nft platform for fashion, art and culture, Spin by lablaco, a special selection of 25 pieces come with individual nft labels which permit users to read the story of the item and trace its ownership. Working with the students of Naba Master of Arts in Fashion Design, each of the 25 physical luxury garments will be digitized into 3D models, minted on the blockchain, and authenticated as phygital nfts. Each garment connects to IoT labels verified on Spin and created by Spin's nft label printer. Guests will be able to scan the nft smart labels on each product with their phones, which will transport them to a portal for the phygital nft. They will have the option to purchase 25 limited-edition digital nft twins of the full phygital item, which includes the physical garment and its digital twin.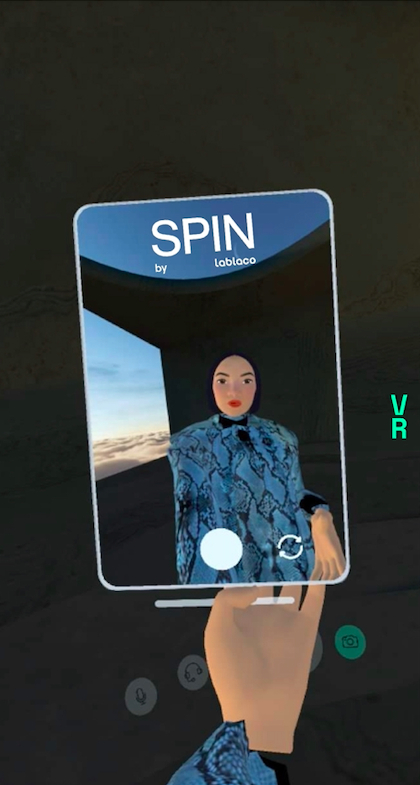 Spin by lablaco - Virtual Try On - Avatar wearing Miu Miu FW2015 runway python coat in 2022

Each purchase grants guests access to the garment's provenance and ownership timeline, including memories, in the form of photographs depicting iconic moments of Sozzani wearing the garments.

The partnership with Spin by lablaco displays the practicality and utility of nfts and blockchain beyond hype. Due to its decentralized blockchain foundation, Spin creates a transparent and secure avenue to trade, own, and trace the phygital garments in perpetuity. This establishes a new circular product life cycle, shifting the user experience from consumption to ownership of garments, and re-writing the possibilities of retail and resale.

All profits will go to The Franca Sozzani Fund for Preventive Genomics at Harvard Medical School, which leverages research and advocacy around preventive genomics so that everyone, regardless of ethnicity or socioeconomic background, may discover personalized strategies to promote health. However, the aid of this partnership is not one and done. SPIN's circular business model gives back a 10% royalty fee in perpetuity to the original nft creator every time it is traded on the secondary market. In this case, that revenue will continuously further cancer research progress through The Franca Sozzani Fund.

The Franca Sozzani Fund
September 16 – October 30, 2022
from Thursday to Sunday, 11am – 7pm

Fondazione Sozzani
via Tazzoli 3, 20154 Milan


Photo Cover: Giambattista Valli, FW 2014 Runway Coat. Courtesy Lablaco