It has always been MODEM's philosophy to consider the world of fashion creation closely connected to the world of art, design and culture in general, as expressions of one great subject.

That's why the presence of more than 140 curated artists and selected institutions of international reference from the world of art, design and culture were on the print editions covers and interleafers of the editions in the past, aiming at providing a vessel to promote their creativity.

During Paris Fashion Week, consistent with this vocation, we have chosen to open the CARTE BLANCHE project to a selection of international Institutes of art, fashion and design, where new emerging talents are trained.

We are pleased to announce that the winner of the FW 23-24 Modem Carte Blanche project is Mrs LI SU (Istituto Marangoni Milano, Italy).
We published her artwork on the cover and center image of the digital and printed Paris Modem Map. 5000 physical copies have been distributed during Paris Fashion Week FW 23-24 in February 2023.

LI SU (English name: Victoria) was born in Hunan Province in China.
She studied Business English in the Changed Zhongshan Institute of Professional and Foreign Studies, and then worked as an image consultant in Changsha Film and Television Media Company. She did makeup, accessories and clothes for models and communicated with the company's international clients. She also worked as a freelance stylist in Paris.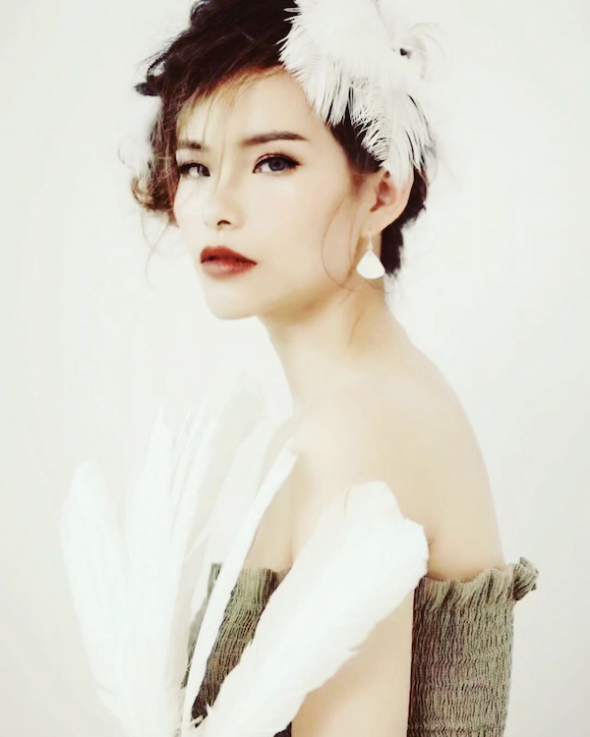 LI SU is currently attending the Master of Fashion Styling & Creative Direction at Istituto Marangoni in Milano.
This 9-month course trains participants to become visual image experts, with advanced skill development in topics such as: fashion style knowledge, digital fashion editorials for both offline and online media and social platforms. Through technical experimentation, cultural content and creative research, the course explores how to reflect the dynamics of images within the fashion trend system through communication channels such as animation and video-moods.

CONCEPT PROJECT
"Human beings are exploring a deep inner world between modern and future technology. I want to express my love for aerospace technology and the ultimate quest for beauty through the elements of clothes that have an element of plasticity.
The combination of exaggerated design gives people a kind of ultra-modern scientific aesthetic taste. The combination of aerospace elements in the desert tells a story of humans and aliens. Elements of extra-terrestrial and environmental science are combined with nature in a super-modern approach. What I want to convey is a kind of awe and love for eco-futurism and modern technology. As far as I am concerned, fashion is a way of seeing the world with a different point of view. Fashion is undergoing a revolution-that's why I used Midjourney Artificial Intelligence to build those images.", Li Su said.


We would like to thank all the participants and institutes that got involved in this edition's contest..

Instagram > @lisuvictoria

More > Istituto Marangoni Milano.

Consult > the archive of Modem editions (1997 - 2023)

See below the winning artwork by Li Su.