Storiatipic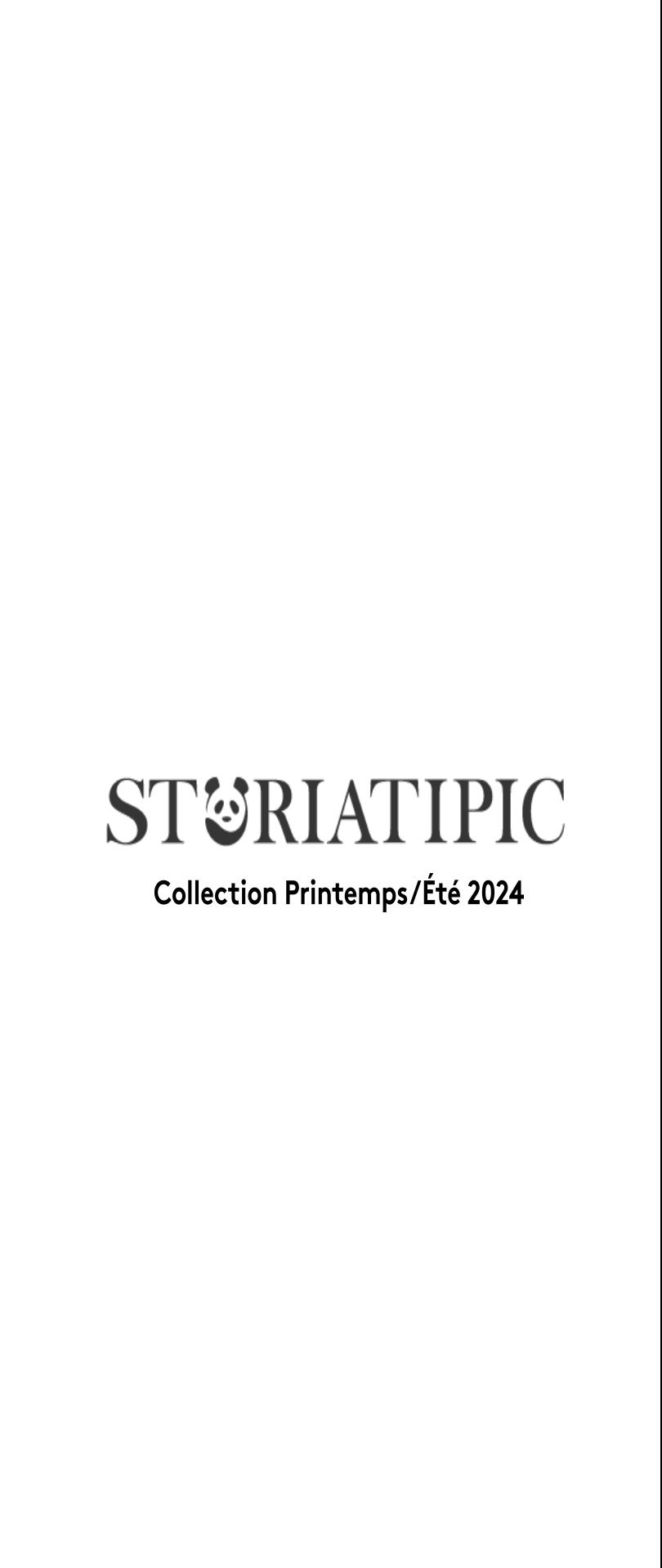 Village du Monde Diffusion
Storiatipic is a family-friendly adventure. Twin sisters Marie and Françoise work, imagine and push boundaries together, with the same passion. A family of hearts, a team that is part of the history of Storiatipic, faithful craftsmen and manufacturers who bring quality and know-how.
Storiatipic is finally (and above all!) a brand that we want to share with you.

Distributed in more than 600 stores around the world, Storiatipic is a brand of character, which advocates values such as:

• Authenticity. From true human relationships to ancestral knowledge
• Freedom. Far from the dictates, passion and inspiration have no limits or borders.
• Creativity. A free creativity that mixes genres and draws inspiration from cultural diversity, travel, meetings, trends...
• Sharing. Like a big family gathered around a common passion to build together
• Boldness. Daring to go out of frame, re-invent, hijack, shift codes and create surprise.
• Modernity. A modernity that puts us in the trends of fashion.

The Storiatipic style is now recognized for its nonconformist style that stands out at first glance.

"I launched Storiatipic with the audacity and passion to create".

For the past 15 years, Marie Gozard has developed with emotion and passion Storiatipic, a brand of textile accessories, ready-to-wear and bags recognized around the world for its originality and unique know-how.

Showrooms & Contacts
Management

Owner & Designer

Marie Gozard

Associate

Françoise Micciche
Showrooms
Function
Contacts
Showroom Storiatipic
22A Chemin des Lats
69510 Messimy, France


Sales Department

Commercial Director

Françoise Micciche

P : +33 (0)6 13 18 26 29

francoise.micciche@storiatipic.com
Marie Gozard
Owner & Designer

Marie Gozard has an original background. She shares her experiences, her different personal and cultural inspirations in all her creations. Each collection, each model has its own story and mixes without taboo the motif and the figurative, the materials and the weaving techniques, the ancestral know-how and the latest trends.
Selection of Multilabel Boutiques
Multilabel Store
La Boutique de Paron
8 Rue de Paron
91370 Verrières-le-Buisson, France
---
E commerce
Multilabel Store
Kaparka
5 Rue Notre Dame
22200 Guingamp, France
---
E commerce
Multilabel Store
Scotto
6 Rue de la Courtine
87000 Limoges, France
---
E commerce
Multilabel Store
Si7&Moi
5 Rue de Sèze
69006 Lyon, France
---
E commerce
Multilabel Store
Tramps
5 Rue de l'Ancienne Préfécture
69002 Lyon, France
---
E commerce
Multilabel Store
Maison Cendre
8 Rue des Bons Enfants
68100 Mulhouse, France
---
E commerce
Multilabel Store
Parallele
77 Rue Léon Gambetta
64500 Saint Jean de Luz, France
---
E commerce
Multilabel Store
Marty
2 Rue Sarrazins
83120 Sainte-Maxime, France
---
E commerce
Videos
---